Penguin Tank – Does it meet the International Standards?
June 27, 2017

Posted by:

Admin

Category:

Penguin Tank, Plastic Water Storage Tank, water tank in India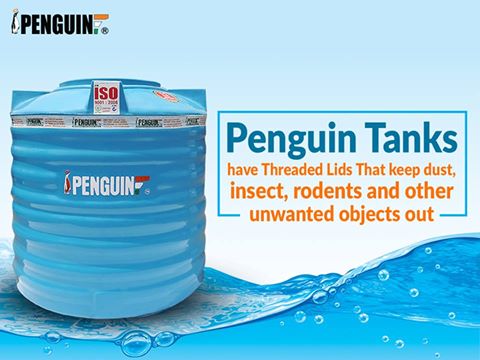 Water is an essential commodity for human consumption & also for other renewable resources. Therefore, people have been using water storage tanks for their daily purposes. However, lack of quality & maintenance of the tanks run a high risk of the water getting easily contaminated.
Penguin Tank, a renowned water tank brand, offers an economical water storage solution with their assorted range of high-quality, clean & durable plastic water tanks. All their products are ISO-certified & are made up of Linear Low-Density Polyethylene (LLDPE). These unique polyethylene plastic water tanks are the most convenient for both domestic & commercial usages.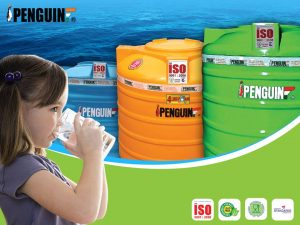 Some of the products including double layer tank, triple layer tank, triple layer foam tank, four-layer foam tank, Maxx foam tank & loft tank. These Penguin Tanks come in various shapes & sizes with different colors & designs. Due to its seamless construction & reliable durability, these plastic tanks are better in both designs & functions than other steel counterparts. The walls of the tanks are rigid & boast high strength to withstand any kind of environmental pressure. The dark UV protected outer layer keeps the water fresh & cool inside even during rough weather conditions with superior resistance to corrosion, fuel additives & rust. There are also no requirements for daily maintenance of the tanks.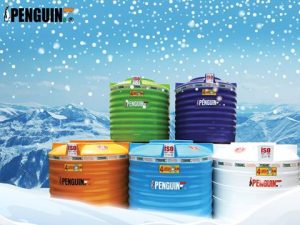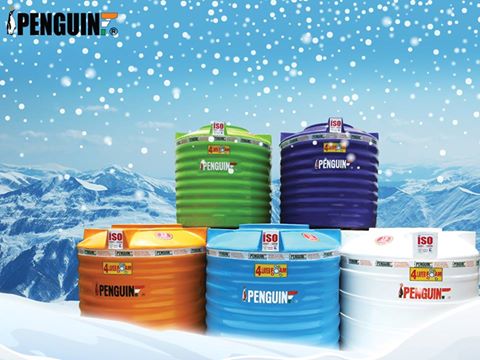 Penguin Tank is the inventors of Threaded Lids in India which can be screwed on top of the water storage tanks. This protects the water against all kinds of bacteria, dust, insects, rodents & contamination. Compared to other tanks, polyethylene tanks are more cost effective due to the low production cost. The light weight of the plastic makes it portable & saves money on both transportation & loading. It can also be easily installed without any help. Such tanks are ideal for water storage. Moreover, it is also easy to repair in case of any accidental puncture in the tanks.
The main aim of the Penguin Tank is to provide the customers with fresh & purified water. They believe in manufacturing with the best quality materials so that the people will be able to consume fresh water. Hence, if you are looking for a conventional water tank which meets the international standards then the plastic water storage tanks from Penguin is your ultimate solution. One of the most economically sustainable long-term solution for a safe & healthy life.