Loft Tanks: Installation and Use
November 28, 2017

Posted by:

Admin

Category:

Plastic Water Storage Tank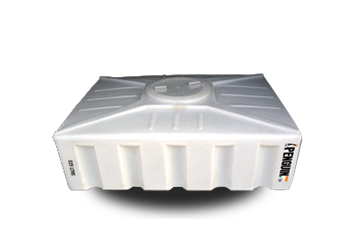 Loft water tanks are widely used for the domestic and commercial purpose. These are designed mainly for indoor use in case of an emergency. High quality plastic loft water tanks are mainly installed in the kitchen or bedroom above the loft. They come in many sizes ranging from 100 liters to 1000 liters. They are mostly available in black, white or transparent color. These unique and rectangular shaped tanks are designed in order to keep the space where it is to be placed.
Penguin Tank is the best quality water tank manufacturer in West Bengal who manufactures high-quality loft tanks for the kitchen, domestic and general uses. Its main features include safe drinking water, quality tested and verified, best quality plastic is used, rust and corrosion free and lightweight. The modern design makes it excellent to be used in today's world and it's completely leaking free. They are manufactured as per the consumer's demand and checked by the experts for the quality and durability before it is made available to the customers. At the same time, they are economical in comparison to other manufacturers. They have a good lifespan and are highly dependable.
A permission has to be taken before installing such tank as it is illegal to install the same without a permission from Municipal authorities. A permission is also required to make sure that the building or the flat or the house where the installation will take place is stable and strong enough to take the load of the tank and the limitation of the quantity of water that has to be used. Please make note that the permission is easily available for a fee and there is a process to apply for the same which can be checked on Municipal Corporation's website. Certain points that have to be kept in mind before installing this type of tank are as follows:
Wooden platforms should not be used as they are uneven and hence not good enough to take the weight of the tank properly.

Avoid corrugated iron decking at the base.

Enough space should be kept in between the roof and the tank if installing indoors for the cleaning of the tank regularly.

Avoid hot rods or pipes and use a hole saw to for the drilling of inlet and outlet holes.

All pipework must be done properly to avoid any strain on the tank.